August Blog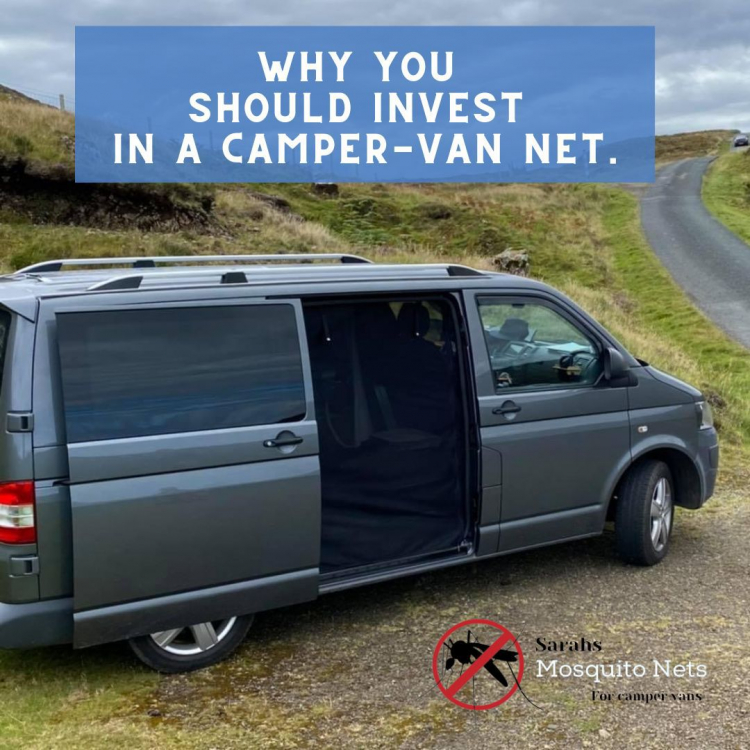 Why you should invest in a camper van net.

As the warm summer months approach, many campervan enthusiasts are excited to hit the road and explore the great outdoors. However, with the warmer weather comes a familiar nuisance Mosquitoes and midges.

While they might seem like a minor inconvenience, these little pests can quickly ruin a camping experience. That is why it is important to have campervan Nets to protect against mosquitoes and midges. In this blog will explore why it is essential to have these protective measures in place.



1. Prevent health concerns.

Mosquitoes are miniature. Not just annoying, but they can also pose a health risk. Mosquitoes are known to transmit diseases such as Zika virus, West Nile virus, and malaria, while midges



2. Getting a good night's sleep.

You got your corner. Sleeping in the camper van can already be an adjustment for some people, but it becomes even harder when mosquitos images of buzzing around your head throughout the night. It. A Campervan net can provide a peaceful sleeping environment, free from the sounds of buzzing insects.



3. Save money.

While there are a variety of bug repellents on the market comma these options can add up in cost over time full stop a campervan net is a one-time investment that can save campers from constantly purchasing expensive bug spray full stop additionally comma these nets can be used multiple times and can be washed and reused in the future.



Final Thoughts

Mosquitoes and midges may seem small and harmless, but these insects can ruin a campervan experience. By using campervan Nets to protect against these pests, campers can enjoy their time in the great outdoors without worrying about potential health risks, sleep disruptions, or constant bugs. It is a small investment that can go a long way in making camping trips a success.
Top